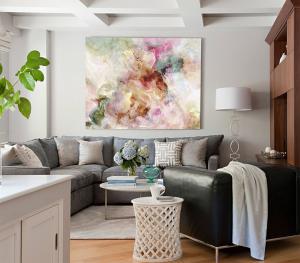 I find flowers a great inspiration. Their colors are magnificent and their graceful forms show the divine intelligence and beauty of the universe. I enjoy taking the inspiration of a flower and re-creating their sense of wonder through abstract art in my own way.

By interweaving abstract digital art, photo manipulation, and hand painted elements together I hope to present a truly unique type of artwork. As I explore the natural beauty of many types of flowers I desire to be somewhere in between abstract and reality when I compose the piece. Flowers offer endless possibilities and I hope to add many more abstract flower artworks to my gallery.

For more information visit my Abstract Flower Art Gallery.